Do more with the double end door tunnel-tainer
Having doors at one end of a shipping container is standard, but how about doors at both ends? Let us introduce you to the tunnel container, also known as double end door container or tunnel-tainer – Available for sale or hire.
Tunnel containers for storage
Stock rotation and easier access to your stored items
Imagine the inconvenience of needing to access your particular items at the front of a fully loaded shipping container but only having access through the back end doors – it could be very cumbersome.
With doors at both ends retrieving your items is made much easier and more efficient.
Also, for businesses that have date sensitive stock such as food products the double end door container really helps to streamline stock rotation.
Partition walls: Could this be a money saver for you?
Dividing or sectioning off space inside your tunnel container is possible with the use of a partition and can be fitted for you by our depot.
What's the advantage?
By creating two separate compartments within the tunnel container rather than purchasing two individual standard storage containers you will generally notice savings in either hire or purchase prices.
This modification is especially popular with self storage sites wanting to maximise profits.
1 x 20ft tunnel container with a partition wall costs less than 2 x 10ft standard containers
1 x 40ft tunnel container with partition wall costs less than 2 x 20ft standard containers
Need something a little more bespoke?
Apparetures, lighting, insulation and many other types of container customisation work can be carried out by our depots for you.
Customisation could include:
Lighting and electrics
Insulation
Ventilation
Windows
Doors including side door access
Partition wall
Everyone was attentive and friendly and the product was good value. Joanna Mountain
More uses of a tunnel container…
Art exhibition
'The Journey' is an art installation that was designed to highlight the gritty story of human trafficking and was commissioned by actress Emma Thompson and the Sam Roddick Foundation.
Created using 7 tunnel containers supplied by Adaptainer the exhibition drew very large crowds.
While walking through each of the containers visitors are given a harrowing visual and sensory experience of the tragedy behind human trafficking.
After being unveiled in London's Trafalgar Square the exhibition was later shipped and re-assembled for showings in Vienna, New York, Madrid and The Hague
Exhibition road show tunnel: Dr Who
The Crash of the Elysium theatrical experience was created by production company Punchdrunk and based on the popular Dr Who television show.
Producers organised multiple tent zones for the Dr Who experience but needed each zone to be connected by walkways so that visitors could move between areas without having to step outside.
By using tunnel containers not only was it possible to achieve this but the containers were easily transportable to the next road show location with set props and tents stored inside.
Construction sites: Tunnel walkway protection
Injury caused by falling debris is a hazard construction sites are keen to avoid.  
Tunnel containers, made from durable corten steel, are a simple solution to help protect people walking beneath areas where there may be a danger of harm.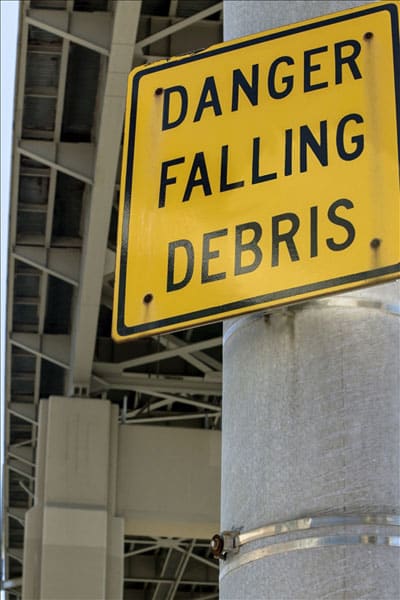 Plant machinery housing
Many businesses want their stored plant machinery to be easily accessible and transportable. If that's the case for your business then double end door containers might be exactly what you need.
Recognised as being an industry standard way of housing and transporting plant machinery shipping containers, including double end door units offer a number of advantages.
Save money – Move your equipment around the world economically
Save time – Have your equipment arrive on site fully commissioned
Durable and secure – Made from Corten steel
In the past we have helped businesses adapt tunnel containers for a range of applications such as generator housing, boiler rooms and water treatment plants. The possibilities are limited only by your imagination.
Thank you. Delivery driver was spot on and very helpful. Everything extremely professional and good condition container. Chris Loft
Depending on the type of plant machinery to be stored you may wish to have us modify the container to your specification.
After conversion the CSC plate which permits international shipment of your container may become expired so Adaptainer provide a CSC plate renewal service so that the your unit can be shipped without restriction.
We can customise your plant machinery housing
CSC plate  renewal service available after conversion to allow international shipment
Tunnel container: 20ft, 40ft and even 45ft lengths
The tunnel container is manufactured as standard in both 20ft and 40ft sizes.
Need something larger? We are also able to create another access point on a 45ft container by removing the front wall and fitting another set of doors.
Discover purchase and hire options across the UK
Hire or buy tunnel containers from a range of nationwide UK depots including:
Grays, London, Tilbury, Gravesend, Barking, Felixstowe, Southampton, Birmingham, Liverpool Manchester, Leeds and Coatbridge.