Safely stack your containers with twistlocks
Shipping container twistlocks make stacking safer
Stacking shipping containers mean you're able to free up more space on your site.
The problem is that it's possible with strong winds for example for containers to become dislodged.
But by using the inexpensive twistlock you can help prevent such a problem.
Fitting is easy, just connect a twistlock to each of the 4 corner castings of the container before stacking. In case your containers are already stacked we have another solution available.
As well as creating more space at your site you can now be confident that your containers are securely held together.
Forgot to add twistlocks before your containers were stacked? These bridge clamps will fix that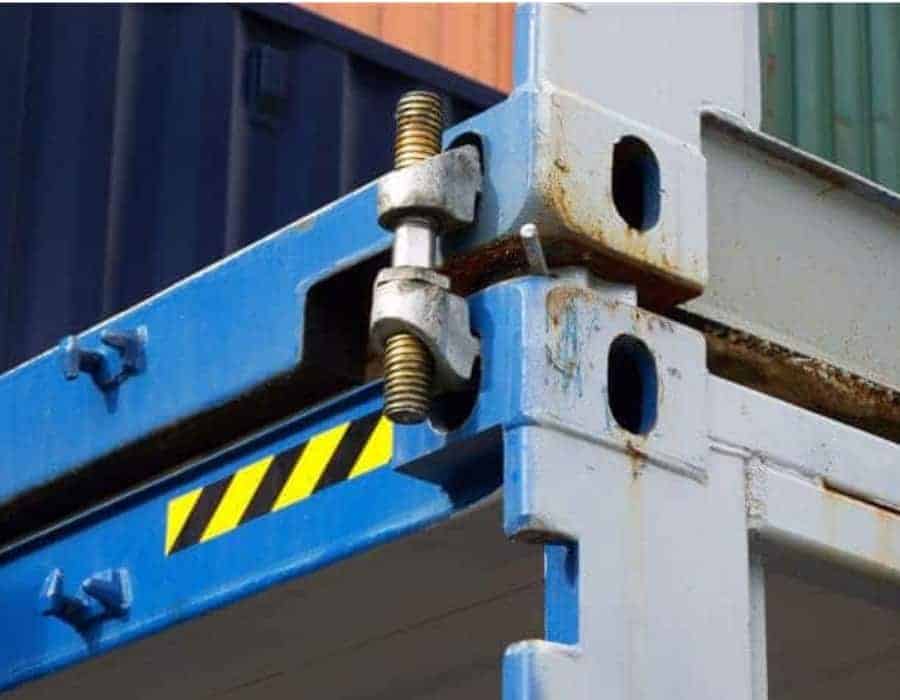 In case you already have the containers on site but forgot to order or install double headed twistlocks, don't worry there's a solution.
You can add what are known as bridge clamps to secure the stacked boxes without the need to lift the containers again.
Tip: It's good practice to check the bridge clamps remain tight periodically unless you use methods to lock the nut in place.
How to get twistlocks with
zero delivery charge
Before you order your containers from us tell us how many twistlocks you need.  We'll then put them inside your units prior to delivery