Protecting your property with a lockbox
You may have come across the term lockbox whilst on the hunt for a shipping or storage container and wondered what a lockbox actually is and how it can help you.
First lets take a quick look at what a lock box is.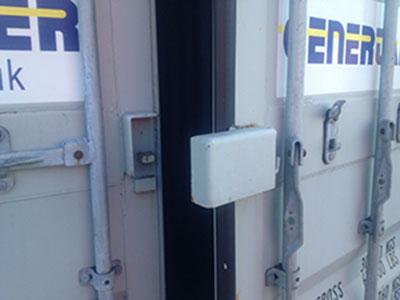 As shown in the image, a lockbox is simply a steel box which is welded to the container door for the purpose of housing your padlock.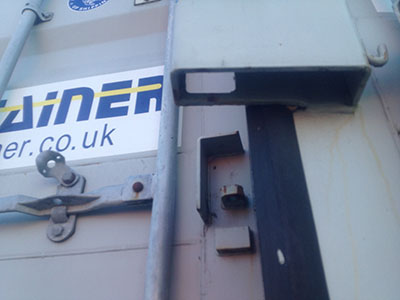 When you want to secure your container just close the doors and insert the padlock through the pin in the lockbox. Access to the padlock is then gained from the underside of the lockbox.
How can a lock box help me?
Like many people you are probably concerned about the security of your property to be stored in the container and will purchase a good strong padlock. This is a great start but there is more that you can do to protect your property and this is where the lock box comes in.
Because a lockbox encases your padlock inside of a steel box the padlock is now shielded from someone attempting to break into your container using bolt croppers or some other tool such as an angle grinder. With a high quality padlock and lockbox fitted to your container it would take an extremely determined person to gain unauthorised access to the unit.
Getting it fitted
Perhaps after reading this you feel that a lock box is worth the small investment for extra peace of mind, if so just let us know at the time of order and we shall happily instruct the depot to fit before delivery for a small additional payment.
The lockbox really is a simple but effective accessory and highly recommended if you want to add an extra layer of security to your container.