[ngg_images source="galleries" container_ids="29″ display_type="photocrati-nextgen_pro_horizontal_filmstrip" image_crop="0″ image_pan="1″ show_playback_controls="1″ show_captions="0″ caption_class="caption_overlay_bottom" caption_height="70″ aspect_ratio="1.5″ width="100″ width_unit="%" transition="fade" transition_speed="1″ slideshow_speed="5″ border_size="0″ border_color="#ffffff" override_thumbnail_settings="0″ thumbnail_width="125″ thumbnail_height="100″ thumbnail_crop="1″ ngg_triggers_display="always" order_by="sortorder" order_direction="ASC" returns="included" maximum_entity_count="500″]
20ft Reefer Dimensions (Standard)
Width: 8ft
Height: 8'6″
Length: 20ft
20ft Reefer Dimensions (High Cube)
Width: 8ft
Height: 9'6″
Length: 20ft
All dimensions shown are approximate measurements.
40ft Reefer Dimensions (Standard)
Width: 8ft
Height: 8'6″
Length: 40ft
40ft Reefer Dimensions (High Cube)
Width: 8ft
Height: 9'6″
Length: 40ft
All dimensions shown are approximate measurements.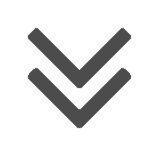 What You'll Get
Flexible refrigerated container rental plans (from just one day)
Premium machinery brands you can rely on, including Thermo King and Carrier
Competitive prices without compromising on container quality, or service
No large financial commitments for your business. Easily get started with 20ft or 40ft options
Emergency maintenance support, should you need it
Everything was so easy to organise. We'll probably be calling you again before November for another couple of containers. Peter Jacobs
Yes, I Want a Quote
Takes Just 30 Seconds
What if you could affordably hire a refrigerated container WITHOUT having to tie yourself down with long rental commitments?
Say goodbye to inflexible reefer rental contracts… Say hello to Adaptainer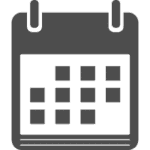 Flexible Hire Plans
Get competitive rental prices without having to lock yourself into a lengthy hire agreement. Simple and flexible.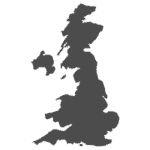 Multiple UK Depots
Our nationwide UK depot network helps lower your reefer delivery costs. Locations include London, Essex, Felixstowe, Birmingham, Manchester, Liverpool and more.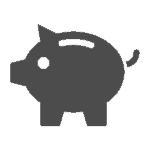 Pay as You Go
Start enjoying the use of refrigerated storage without having to spend thousands up front.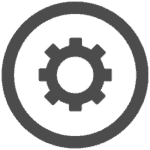 Robust Machinery
You'll appreciate the safeguard of having premium brands of refrigerated containers to store in. With top tier brands like Thermo King and Carrier, you know you're in safe hands.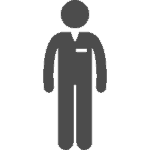 Emergency Maintenance Support
Just in case something goes wrong and you need it, we're here to help. Responsive telephone and site support are both on standby for you.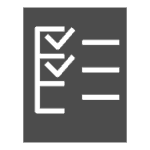 PTI Tested & Certified
Nothing is left to chance. Your refrigerated container machinery is fully PTI tested before dispatch
And you'll probably never need our maintenance support team. Here's why.
One thing that stands out is how rarely we're called out for emergency maintenance. You see, we supply quality cold store units which have refrigeration machinery built by the brands you know and trust. And if you do ever need assistance with your refrigeration container rental just call our emergency number. We've got you covered.
Take a Look Inside
[ngg_images source="galleries" container_ids="30″ display_type="photocrati-nextgen_pro_horizontal_filmstrip" image_crop="0″ image_pan="1″ show_playback_controls="1″ show_captions="0″ caption_class="caption_overlay_bottom" caption_height="70″ aspect_ratio="1.5″ width="100″ width_unit="%" transition="fade" transition_speed="1″ slideshow_speed="5″ border_size="0″ border_color="#ffffff" override_thumbnail_settings="0″ thumbnail_width="125″ thumbnail_height="100″ thumbnail_crop="1″ ngg_triggers_display="always" order_by="sortorder" order_direction="ASC" returns="included" maximum_entity_count="500″]
Frequently Asked Questions
What is the temperature range of refrigerated containers?
Depending on the unit the range could be -40 to +40 degrees. If you require storage at below -25 degrees or above +25 degrees please let us know so we can make sure you get the right container for your needs.
Do you also sell refrigerated containers?
Yes we do. You can see our used reefers for sale by going to this page.
How long does delivery take?
Once we've received your payment you can usually expect delivery within 3-4 working days. If we have availability any sooner we'll let you know.
Do I need to prepare my site in any way?
When you order your refrigerated container we send you a delivery questionnaire. This document helps alert you to possible obstructions which may affect delivery. If you have any concerns in the meantime please let us know, we'd be glad to help.
If You Want Flexible Hire Terms and Competitive Prices, You'll Like What We Have to Offer
Fantastic service – Megan was very helpful and quick to respond to my queries. The container is excellent and the haulier was very nice and prompt. Nat Browning
Good coms and great delivery service thanks R Barton
I did a lot of research and these guys did what they said on the side of the tin. 100% Happy. David Taylor