Quality used containers for sale at competitive prices.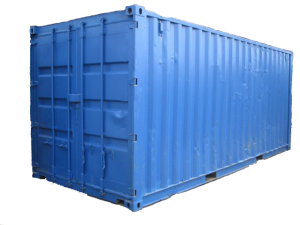 Adaptainer can supply you with new or used shipping and storage containers in all sizes including 10ft, 20ft, 40ft and 45ft We deliver to any location within the UK or worldwide at highly competitive prices. Whether you are sourcing a single used container or multiple second hand containers we can help.
Takes Just 30 Seconds to Request Delivered Price Online, or Call 03301 220222
–
Shipping containers are normally made from corten steel and are known for their durability so are reusable for many years after initial manufacture. As a result of this the used container market provides a viable lower cost alternative compared to the price of a new containers. Used container prices will vary depending on the age and condition of the box.
One of the most important questions to ask when considering to buy a used unit is whether the box is wind & watertight, as well as cargo worthy if intended for shipping use. All of our second hand containers for sale are inspected prior to leaving the depot to ensure they are structurally sound and 100% wind and watertight.
Buying a used container that meets your needs.
When choosing a used boxes there are several options available, depending on the required use of the box we can suggest the best solution for your needs. For example, if the intended use involves shipping we can supply used containers with valid CSC (Container Safety Convention) plates to enable the boxes to be used for this purpose.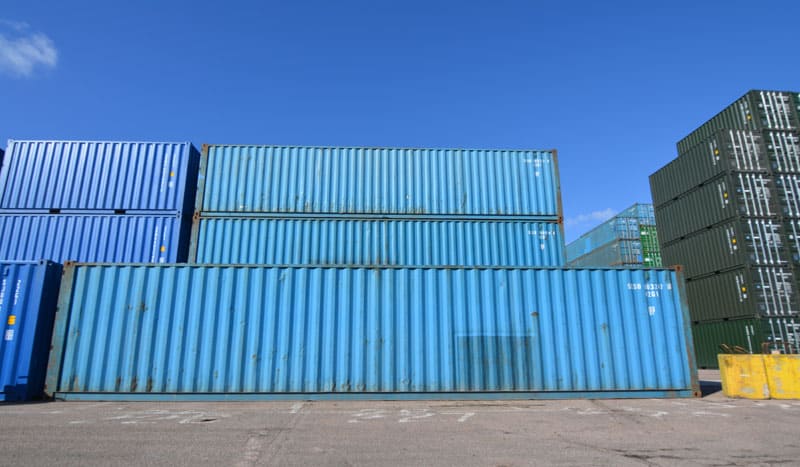 All types of standard and custom containers supplied.
Our inventory of used containers includes 10ft, 20ft, 40ft and 45ft sizes. Whether you require a traditional shipping unit or other solution such as open sided, open top, double end door or flat rack containers, we can help.
Should you need a unit to be modified in any way Adaptainer's experienced conversion specialists are able to provide this service. Just let our team know your requirements and we will supply the ideal second hand containers.
Purchase or lease.
Adaptainer's international leasing program compliments our trading division with a comprehensive range of hire equipment which can also be customised to meet your needs. We offer both long term and spot hire from key locations within the UK and worldwide.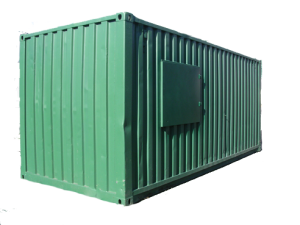 We can supply any type of used equipment you require, examples of used containers for sale are:
10ft, 20ft, 40ft and 45ft used storage containers

Refrigerated

10ft, 20ft, 40ft and 45ft used shipping containers

Flat rack

Pallet wides

Chemical storage containers

Open top

Tank containers

High cubes

Office containers

Site storage
How Important Is Quality to You?
Because our depot based engineers inspect units before release, we can assure you that the box delivered will be of sound structure. Quite reassuring we think.
Delivery across the UK and worldwide.
Adaptainer have relationships with all the main shipping and haulage companies.  These relationships give Adaptainer the ability to reposition second hand containers to high demand locations within the UK and worldwide without significantly affecting unit price.
Our goal is to help you find the ideal second hand container at a highly competitive price, we have been helping customers in this way for more than 20 years.
Contact our team today to discuss your requirements for new or used containers.
Low used container prices and a huge choice of stock.
Quality Assured Used Containers

Great Prices

Huge Choice

Maximum Options Including Re-Painting and Secure Lock Boxes
Customer comments
I was impressed and everyone was very helpful.