Introducing the 45 foot container option
We always strive to provide you with the widest range of choice when it comes to container sizes and the 45ft container is at the top of the size scale. Despite 45 foot containers not being commonly available in the marketplace we have stock available for you to buy or hire at great value prices.
Choose Between Either New or Quality Used 45 foot Containers

High Cube or Pallet Wide

Value Priced Sale and Hire Options
45ft container – What are the advantages for me?
45ft high cube containers provide approximately 350 cubic feet more loading capacity than a 40ft high cube unit – so you get some potentially valuable extra space.
This increased loading capacity means more efficient transport so you can save money on your cargo transportation costs.
Efficient Cargo Transportation

Potentially Lower Transport Costs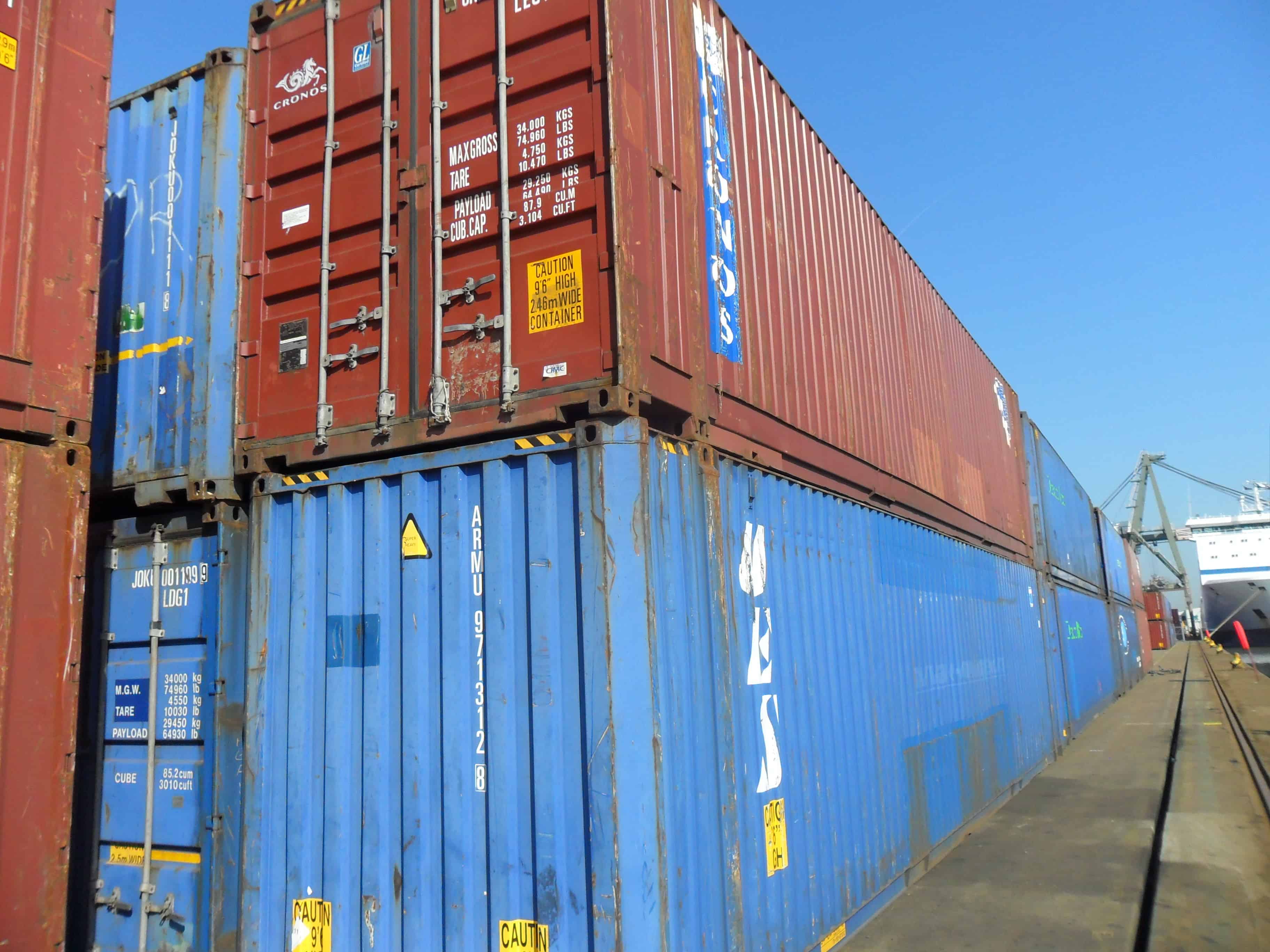 Tell me More
Measuring 45 feet in length this larger than normal ISO shipping container will provide you with more space for your cargo.  Although the 45ft container provides more cubic capacity than alternative containers the maximum net load weight is approximately 27,000 kg, which is similar to that of a 40ft unit.
So when is a 45ft container the best option? Well let's say for example you are transporting lighter cargo, such as shoes or technology products – this could be an ideal time to consider the 45 foot unit. The extra cubic capacity that a 45ft unit offers means you can now fit more of your lighter weight cargo into the container than would have been otherwise possible in other sizes of shipping containers.
45ft container dimensions
The 45ft container is available for you to buy or hire at great value prices from multiple UK depot locations, in both high cube and pallet wide sizes.
| Type | 45ft High Cube | 45ft High Cube Pallet Wide | 45ft Pallet Wide (9ft 1') |
| --- | --- | --- | --- |
| External Length | 45ft | 45ft | 45ft |
| External Width | 8ft | 8.2ft | 8.2ft |
| External Height | 9ft 6' | 9ft 6' | 9ft 1' |
| Internal Length | 44ft 4' | 44ft 4' | 44ft 4' |
| Internal Width | 7ft 6' | 7ft 8' | 7ft 8' |
| Internal Height | 8ft 10' | 8ft 10' | 8ft 5' |
*Exact measurements may vary depending on the manufacturer.
Optional products and services:
Need further customisation of your 45 foot container? No problem, we provide a wide range of conversion services as well as many other types of optional products and services.
Secure Your Padlock with a Steel Lockbox

45ft Container Re-Painting Available in Your Choice of Colour

Anti-Condensation Solutions to Suit Your Needs

Bespoke Conversion Services
Recent Customer Reviews
I was impressed and everyone was very helpful.