Watford Market closer to becoming an architectural landmark in the town.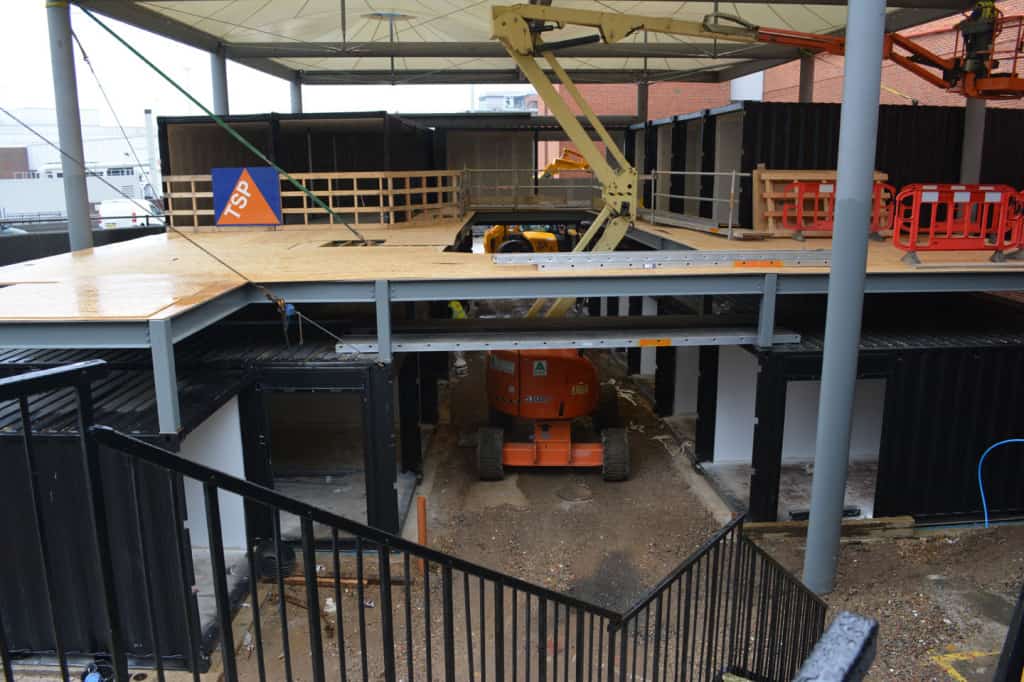 Markets made from shipping containers such as New York's Dekalb and London's Boxpark have hit the headlines in the past – now though it's the new Watford Market.
The contract to convert shipping containers into a new market for Watford was awarded to Adaptainer by Watford Borough Council after the project was given the go ahead earlier this year.
Since then Adaptainer conversion workshops have been busy modifying the containers which will accommodate a wide variety of retailers inside 44 containers over 2 floors.
All of the converted shipping containers have now been moved into positon and are being prepared ahead of the markets opening.

'This latest delivery marks another step closer to the exciting opening day' said Adaptainer co-founder Jon Clark.
The market is located centrally in town, there are entrances from the High Street, next to the former TJ Hughes building, and from Beechen Grove, near to Clarendon Road. It's also close to car parks and public transport links.
Update: The new Watford Market is now open!