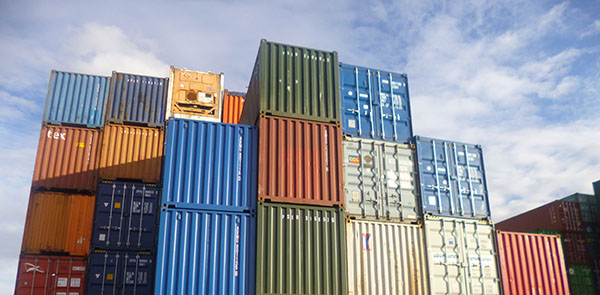 This month we have handpicked 5 popular blog posts for you about modified shipping containers. The list covers recycled shipping containers being converted for a wide range of innovative uses and is almost certain to spark some creative ideas in you.
Modified Shipping Containers: Top 10 Videos
If you are fairly new to the concept of modified shipping containers and want a little creative inspiration then we recommend you check out  '10 of the best shipping container conversion videos on the web'. The post includes an eclectic mix of building projects which were created using modified shipping containers.
Shipping Container Micro Farming: Green Tower Becomes Dell Social Innovation Finalist
Using recycled shipping containers for micro farming is a topic we recently covered on the Adaptainer blog, so this is a great time to also bring your attention to Green Towers – a Dell Social Innovation Challenge semi-finalist operating in this space.
The idea behind the Green Towers initiative is to supply fresh produce grown within shipping containers located in urban areas using techniques which involve a combination of aquaculture and hydroponics. Read more about their recycled shipping container initiative on the DSIC blog.
Shipping Container Beach House
With the summer approaching does the idea of having your own mobile beach house appeal to you?
Jickerzhicheng, a Chinese product design company recently unveiled their creative mobile beach house made out of shipping container. This great example of funky mobile container architecture is perfect for beach-side placement but the modified container could work in any number of other settings such as boutique style festival events. Architizer blog have written a post about the conversion.
Shipping Container Home – Scandinavian Style
If you are a fan of minimalistic Scandinavian home design then keep reading. Buildings made from shipping containers are often instantly recognisable by their raw look but this post highlights that a home made from shipping containers can also be discreet about the unlikely building materials used in construction. Check out images on the TreeHugger blog.
Check Into a Pop-Up Shipping Container Hotel
Imagine you are running an event in an out of town location and need hotel mobile accommodation for staff or guests, introducing the pop-up modified shipping container hotel.
Treehugger did a great write up on one such mobile hotel solution made from 6 x 20ft recycled containers and even features a cosy sauna.  Read more on the TreeHugger blog.
Request a quote