London's record high rental prices bring shipping container homes into spotlight
Could homes made from shipping containers provide a real solution to London's housing crisis?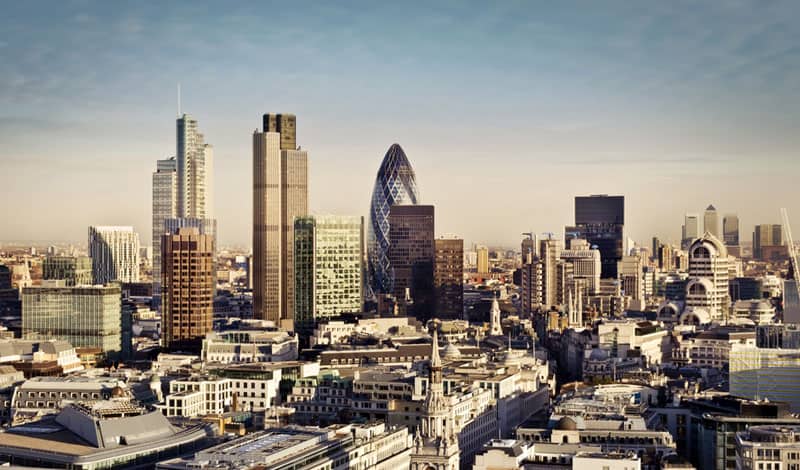 The UK is growing rapidly in population and the capital is facing the greatest challenge.
According to a recent mayor's report there will be more than 11 million people living in the city by 2050 which raises tough questions about housing availability.
Residing in London is getting more expensive each year and stories of people living in cuboard sized rooms at exorbitant prices are becoming far too common.
At the time of writing the average cost of renting in London is over £1,400 per month (more than twice that of the rest of the UK).
And if the country's house building rate continues it's estimated that there will be a shortfall of 2 million homes by 2020.
This problem has helped spur a UK based charity to create the mYPad.
Low cost container housing option.
mYPad is a shipping container home created for young people who can't afford London's currently high rental prices despite being in employment. Although simple and modest the unit has everything you need for day to day living.
Best of all, the rental cost for this little pad is from just £75.00 per week which is extremely affordable compared to average London housing prices.
So what does the future hold for mYPad?
After the first conversion the charity received planning permission and funding to build 30 more shipping container homes.
mYPad is being seen as an innovative solution and a rare opportunity for young people with limited finances to experience independent living in London.
Affordable housing costing from just £75.00 per week
Unique solution for young people to live independently in London
mYPad has everything you need in a small space; such as cooking facilities, bed, heating and bathroom
Attractive alternative to living in shared accommodation. mYPad offers privacy
Soaring housing costs also affecting people across higher income groups.
Finding low cost housing is not just a problem for London's youth.
Increasing rental prices is affecting people of all ages in the capital, but can shipping container homes satisfy the tastes of those used to a high standard of living?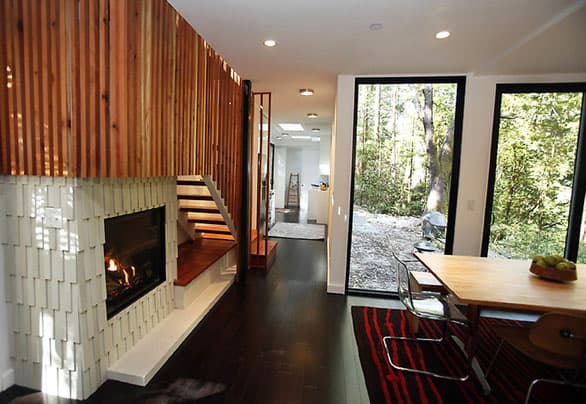 Inside a more luxurious container home. Image courtesy of Modulus.
Containers used as emergency accommodation are widespread, but there's also many cases of luxury homes built from these big steel boxes too.
And because shipping containers are like lego bricks that can be stacked it means homes can be easily scaled up or down in size.
Luxurious container homes coming to London's skyline?
The fact is, as London's housing crisis deepens other age groups and social demographics are also increasingly looking for lower cost ways to live in the capital.
Could shipping container homes be part of the solution?  The success of mYPad and others suggest the answer is yes.
Editors note: The content displayed in this blog post is for editorial purposes. Adaptainer had no part in the design or build of these particular shipping container homes but do offer bespoke container conversion services.